This memorial website was created in the memory of our loved one, Tyler Smith who was born in United Kingdom on November 15, 2000 and passed away on March 02, 2006 at the age of 5 of Meningicocal Meningitis. We will love and remember him forever.
I cannot beleive thats it been 4 years little man it feels like yesterday that we were all up at the hospital praying that you was going to get better, still feels like a dream... if only it was i would wake up and be able to hold you in my arms. We all miss you so much tyler and just wish that you were here runnin round with your sister, brother n your cousins causing mischief.
love and miss you forever and always tyler,there won't be a day in my life that i don't think about and miss you,forever in our broken hearts.
Mummy, Daddy, Jess and Riley
xxxxxxxxxxxxxxxxxxxxxxxxxxxxxxx

T Is for Tyler...pride of our hearts

y Is for Young... forevermore

l Is for Lovable...thats for sure

e Is for Eternally. happy & oh so pure

r Is for Remember.we always will
http://www.youtube.com/watch?v=JbCEQHfDvWk&feature=related
a million times we've needed you

a million times we've cried

if love could have saved you

you never would have died

in life we loved you dearly

in death we love you still

in our hearts you hold a place

no one will ever fill

it broke our hearts to lose you

but you did'nt go alone

part of us went with you

the day god took you home

love and miss you tyler

just a prayer from

those who loved you

just a memory fond and true

in our hearts you'll live forever because

we thought the world of you

love from

marie, tom, nathan and jay
xxxxxxxxxxxxxxxxxxxxxxxxxxxxx
your new little brother Riley Daniel
Born On The 2nd August 2008
At 7lb 5oz
Tyler...
Just because there is a new baby in our lives it does not mean we love you any less or that we miss you any less. I know you were there watching over as your baby brother came into the world.
I wish so much that i had all three of my children to kiss goodnight but i know you are with us in spirit keeping us all safe and well.
Love and miss you always and forever little man. i only wish Riley could have known you.
Thankyou for sending us such a special gift.
from mummy, daddy, jessica and riley
xxxxxxxxxxxxxxxxxxxxxxxxxxxxxxxx
Your Beautiful Little Sister
Is Growing up
Thankyou Irena Hill (Kayleigh's nanny )

Thankyou irena nanny to angel kayleigh








Tyler Daniel

And when I'm gone, just carry on, don't mourn
Rejoice every time you hear the sound of my voice
Just know that I'm looking down on you smiling
And I didn't feel a thing, So baby don't feel no pain
Just smile back .........



A butterfly came floating by
and i thought i knew its face
it landed on my shoulder
and spread its wings of lace
i looked and saw it smiling
as it winked and flew away
im sure i heard it whisper
we will meet again one day
love you loads tyler
god bless you
lots of love hugs and kisses
marie tom
nathan jason
xxxxxxxxxxxxxxxxxxxxxx
Thankyou Marie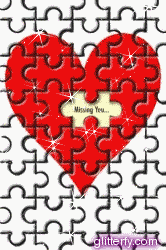 From Your Lil Sis
Jessica



Please feel free to light a candle for Tyler

We would like to say
to all our family and friends who have been
there for us and supported us through this horrible time, we love you all.


A Big Thankyou to
Jayne Darcy
For Sponsering Tyler
On Precious Memorials
xxxxxxx
www.ritadarcy.memory-of.com
Dear Mr Postman,can you send a letter from me,
I need it sent from up above to my earthly family
Please send it quick, my mummy's sad, I hate to see her cry.
Every night she prays to God and sadly asks him why.

Please let it say, I could not stay, with an Angel I had to go
I'm fine, I'm happyhere with the other babies I know
I hope it reads to Daddy, I know you love me too
I miss you lots and all the things that we had planned to do.

Grandma, how I'll miss your hugs and kisses planned for me
I know how much you'll miss the growing child that I should be
Close it with, I love you so, I'm with you in your heart
I never really left you see, I was an angel from the start

Thankyou Irena
Nanny To Angel
Kayleigh Erceg
xxxxxx

Our Angel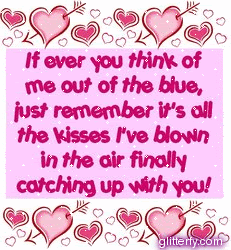 Thankyou Karen
Gram To Angel Jasmyn


If roses grow in Heaven,

Lord please pick a bunch for me,
Place them in my son's arms
and tell him there from me.
Tell him i love him and miss him,
and when he turns to smile,
place a kiss upon his cheek,
and hold him for awhile.
Because rembering him is easy,
we do it every day,
But there is an ache within our hearts,
That will never go away

Thankyou Jayne
Daughter To Angel
Rita Darcy








"A child who loses a parent is an orphan,
A man who loses a wife is a widower,
A woman who loses an husband is a widow,
There is no name for a parent that loses a child,
For there is no word to descirbe the pain."

MISSING YOU

Your time was short on this earth
So much of life left undone

I want you here to fill your role
As our beloved son

I miss your voice, your laughter, your walk
Everything that made you

We will have eternity in heaven
To explore the richness of relationships
that have only just begun

All the hurt, pain and sorrow
will be left far behind

Thought i have much to live for here
Heaven is sweeter knowing you are there

And so my precious one
all i can do is honour your memory
as i wait for the day
``TILL WE MEET AGAIN``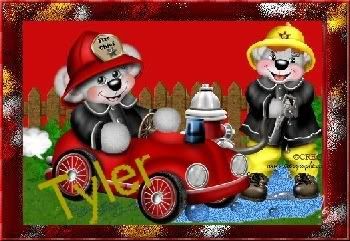 Thankyou Candy
Mom Of Angel Kelly

Gentle Jesus Up Above, Give Our Tyler A Great Big Hug.
xxxxxx



I said, God i hurt
And God said, i know

I said, i cry alot
And God said, Thats why i gave you tears

I said,Life is so hard
And God said, I know thats why i gave you loved ones

I said, But my loved one died!!!
And God said, So did mine!!!

I said, Its such a great loss,!!!
And God said, I saw mine nailed to a cross,!!!

I said, But you loved one lives,!!
And God said, So does yours,!!

I said, Where is he now??
And God said, My son is by my side and
Your son is in my arms!!
A Child's Angel
by Erma Bombeck

Once upon a time, there was a child ready to be born.

He asked God:

"They tell me you are sending me to earth tomorrow but how am I going
to live there being so small and helpless?"

God: "Among the many angels, I chose one especially for you. She will
be waiting for you and will take care of you."

Child: "But tell me, here in Heaven, I don't do anything else but sing
and smile, and that's enough for me to be happy. Will I be happy
there?"

God: "Your angel will sing for you and will also smile for you every
day.
You will feel your angel's love and be happy."

Child: "How am I going to be able to understand when people talk to
me if I don't know the language that men talk?"

God: "Your angel will tell you the most beautiful and sweet words you
will ever hear.
With much patience and care, your angel will teach you how to speak."

Child: "And what am I going to do when I want to talk to you?"

God: "Your angel will place your hands together and will teach you how to pray."

Child: "I've heard that on earth there are bad men. Who will protect me?"

God: "Your angel will defend you even if it means risking her own life."

Child: "But I will always be sad because I will not see you anymore."

God: "Your angel will always talk to you about me and will teach you the way to come back to me, even though I will always be next to you."

At that moment there was much peace in Heaven, but voices from earth
could already be heard.
The child, in a hurry, asked softly:

"Oh God, if I am about to leave now, please tell me my angel's name."

God: "Your angel's name is of no importance.
You will call your angel ... Mommy."

Thankyou Melissa
Mummy To Angel Cooper
Thankyou Candy

HOUGHTFUL

OUNG

OVEABLE
NERGETIC

ASCAL



IF ALL MY DEAREST DREAMS

AND WISHES COULD COME TRUE,
THEN THE ONLY THING I'D WISH FOR
WOULD BE TO SPEND SOME TIME WITH YOU.
FOR, SINCE YOU HAVE BEEN GONE,
LIFE HAS NEVER BEEN THE SAME
AND I'D GIVE ALL THAT I HAVE
JUST TO SEE YOU ONCE AGAIN.
I MISS YOU SO VERY MUCH
FOR, THE TIMES THAT WE ONCE SHARED
HAVE LEFT THE SWEETEST MEMORIES
THAT MAY NEVER BE COMPARED.
SO, AS I PAY THIS VISIT
TO YOUR FINAL RESTING PLACE
I PRAY YOU'LL FEEL MY PRESENCE

AND GENTLE KISSES ON YOUR FACE.


A Flower, lent not given,
To bud on earth and bloom in heaven.


Tyler

Of all the gifts, both great and small,to have your love was the greatest of all so sleep peacefully little man,you've earned your rest because on this earth you were the best
xxxxxxxxxxxxxxxxxxx
sweet dreams
love mummy, daddy , and your little sister jessica
xxxxxxxxxxxxxxxxxxxxxxxx




"IF TEARS COULD BUILD A STAIRWAY
AND MEMORIES WERE A LANE
I'D WALK RIGHT UP TO HEAVEN
TO BRING YOU HOME AGAIN
NO FAREWELL WORDS WERE SPOKEN
NO TIME TO SAY GOODBYE
YOU WERE GONE BEFOR I KNEW IT
AND ONLY GOD KNOWS WHY
MY HEART STILL ACHES WITH SADNESS
AND SECRET TEARS STILL FLOW
WHAT IT MENT TO LOSE YOU
NO ONE WILL EVER KNOW"

Just a prayer from

those who loved you

just a memory fond and true

in our hearts you'll live forever because

we thought the world of you

all our love tyler

nathan and jason

xxxxxxxxxxxxxxxxxxxx


A million times we've needed you

a million times we've cried

if love could have saved you

you never would have died

in life we loved you dearly

in death we love you still

in our hearts you hold a place

no one will ever fill

it broke our hearts to lose you

but you did'nt go alone

part of us went with you

the day god took you home

love and miss you tyler

all our love marie and tom

xxxxxxxxxxxxxxxxxxxxx



Please take the time to light a candle for Tyler's angel friends @
www.cooper-eason.memory-of.com
www.clifford-wilson.memory-of.com
www.kelly-lynch.memory-of.com
www.nicky-white.memory-of.com
www.jamieleigh-britt.memory-of.com
www.hunter-vongphrachanh.memory-of.com
www.jamie-dawn-grinolds.memory-of.com
www.ritadarcy.memory-of.com
www.angie-robert.memory-of.com
www.jake-dreier.memory-of.com
www.devon-preston-dupont.memory-of.com
www.landan-harris.memory-of.com
www.kayleigh-erceg.memory-of.com
THANKYOU
For information about the disease that Tyler died from, visit...
www.meningitis.org
or
www.meningitis-angels.org


Meningococcal Meningitis Awareness Ribbon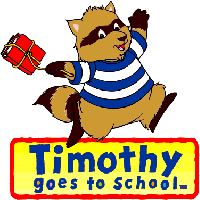 Thankyou Candy





"IT'S NOT A PLANE ITS A JET"



Thankyou Jayne
xxxx